Jan Odé –
Professional Home Inspector Since 1995
Critical Eye Inspections is owned and operated by TREC licensed home inspector and industry professional, Jan Odé. Jan has been inspecting homes since 1995, completing several thousand home inspections and coming into contact with just about any situation you can imagine. He uses this experience to help his clients make wise decisions about their home purchase and repairs, keeping them safe and comfortable in their new properties. He has a true passion for the work that he does, so he stays in tune with what is going on in the industry so that he can always offer his clients a home inspection that is up-to-date with industry standards and practices.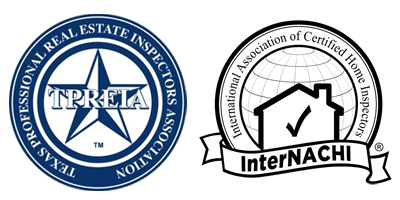 Jan's Credentials
TREC (Texas Real Estate Commission) Home Inspectors License #3770
TREC Teaching License #37
Bachelor of Science Degree from the University of Houston
Formerly BPI (Building Professional Institute) Certified
BPI Professional Analyst #5006900
NEAT (National Energy Audit Tool) Certified
NEAT/MHEA Trainer
Past President – Texas Greater Area Chapter of TPREIA (Texas Professional Real Estate Inspectors Association)
Texas Greater Area Chapter TPREIA Board Member
ABOR (Austin Board of Realtors) Member
InterNACHI (International Association of Certified Home Inspectors) Member
Lead Safe Renovator
RESNET (Residential Energy Services Network) HERS Rater
Member of the Williamson County Board of Realtors
Over 30 Years of Home Building, Energy, and Inspection Knowledge
Homebuilding and inspecting go hand in hand, which is what makes Jan such a great home inspector. He has worked in the home building industry for over 30 years. His experience began in high school, when he started framing houses. Eventually, he moved on to work in management for several large homebuilding companies throughout Texas and California. In 1997, he started his own Austin-based company called Central City Builders. During that time, he built custom and mixed-use homes for his clients. He puts all of this knowledge and experience to use for his clients, not just pointing out the issues in the home but also helping buyers understand how to address these issues in a way that saves them money and stress.