Home Inspection Services Meeting TREC and InterNACHI Standards
At Critical Eye Inspections, we abide by TREC and InterNACHI Standards of Practice (SOP) during our home inspection services. Your inspection will entail a non-invasive walk-through of the property, during which we will take note of any issues and determine the overall condition of the home. The following areas of the home will be inspected, as long as they can be safely accessed by the home inspector:
Drainage
Foundation
Mechanical
Plumbing
Electrical
Ventilation
Walls
Roof
Attic
Insulation
Doors
Windows
Floors
Outdoor kitchens
Outbuildings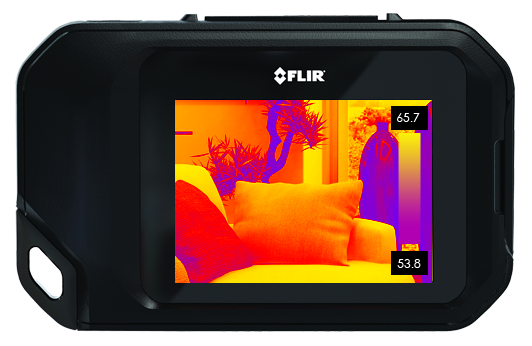 Thermal Imaging Camera
If needed, we use a thermal imaging camera as a helpful, state-of-the-art tool during home inspections. With it, we can see heat differences so that we can diagnose issues with insulation and moisture intrusion. For an additional fee, an entire Thermal Imaging Scan of the home can be scheduled.
Buyer's Inspection
Before agreeing to buy a home, you want to be sure that you fully understand its condition, repair needs, and maintenance requirements. During a Buyer's Inspection, we help you avoid investing in a money-pit and make wise decisions should you choose to close on the property.
Pre-Listing Inspection
During a Pre-Listing Inspection, we determine a home's condition and repair needs so that sellers can better communicate these details to potential buyers. With the information from the inspection, sellers will also be able to make repairs in preparation for listing the home.
New Construction Inspection
A New Construction Inspection should be scheduled before the final walk-through to help builders determine where any oversights have been made. We find defects in the home that prevent the home from being move-in ready so that they can be promptly addressed.
New Construction Phase Inspections 
New Construction Phase Inspections are completed at intervals throughout the building process, helping to ensure that defects aren't getting overlooked and built over as the builder moves on to the next part of the construction. We offer these inspections for any phases that are requested by the client.
11th Month Warranty Inspection
Newly built homes that are sold with a year-long builders warranty should be inspected during the 11th month. During the inspection, we help the homeowner identify the defects in the home that they should request repairs for before the warranty is over.
Home Maintenance Inspection
During a Home Maintenance Inspection, we help homeowners identify maintenance issues in the home. By addressing these issues while they are easily manageable, owners can stay ahead of larger problems in the home and prevent small issues from becoming expensive ones later on.
Loan Draw Inspection
Before agreeing to a loan draw, your lender will want to understand what repairs and work have already been completed on the property. During a Loan Draw Inspection, we report on the work that has already been completed and check that construction is moving along according to schedule.
Re-Inspection
After a Buyer's Inspection, the buyer and seller of a home will agree on what repairs need to be made before closing. During a Re-Inspection, we will revisit the property to check that repairs were made as agreed-upon and that the home is ready for sale.
Commercial Building Inspection
We offer Commercial Building Inspections for light properties such as offices and strip buildings, helping buyers understand the condition of the property before purchase.
Consulting
In addition to our home inspection services, we also offer professional Consulting for new builds. We will consult with you before and during the building process, helping you see whether or not you are getting the service you are paying for and ensuring that progress is being made as expected.